how can I clear HostExplore for x64 has stopped working? I am working on windows 7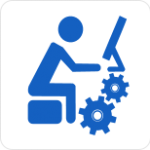 Hi, We'll help you fix this issue.
Could you please provide the whole error message text that you are getting?
To fix this issue, you have to find out the root cause of the problem first. The Microsoft Windows OS saves all the logs what happens on a computer. Every record has detailed information. So eventually, we need to find out that log record when the error message occurs.
What you need to do is note down the exact time when the error message appears. Then open "Event Viewer" and find out that time occurred error logs from there. The log should mention the "faulty" file name and its path. You should uninstall that file's associated program from your computer to fix the issue. If the file is associated with the Microsoft system files then you can share the log's information with us, we'll suggest you accordingly.
We have made an article where we have mentioned the same thing in its method 8. The article is much similar to your problem (Windows Explorer has stopped working.)  You can try this as well. Article: How to fix Windows explorer stopped working.