Hi do you have bootable antivirus, malware… Also for usb use?
Greetings,bjorn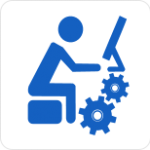 Hitmanpro Alert has this option to scan your computer before booting/login. Please explain your problem in detail about your main problem so that we can help you exactly.
Hi, i'm just started learning those things. So i googled for an hour or 2,lol.
But i managed to solve problem with make an boottable usbstick.
Never done anything in boot menu before,but i'm glad i did
Learned something new again
thanks for the reply