A popup indicated that I had stopped the scanning
Hi,
I have a problem with using the app (it was excellent all this while until today) – a popup pops up indicating I had stopped the scanning which I did not. I tried reinstalling the app but the same thing happens. Please advise.
Thank you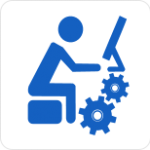 Hi,
If you are talking about Adware Removal Tool, then we suggest you to please re-run our ART tool in "Safe mode with Networking," hopefully, it will start working without any issue. If it doesn't work, then please provide the screenshot of our Adware Removal Tool where it is stopped scanning. You can send the screenshot at info@techsuopportall.com as well.
Thanks