trouble with entering my reference number
Hello,
Yesterday I paid for HitmanPro and my reference number is: 141900842
Your website will not let me enter the zero's….can you enter it for me?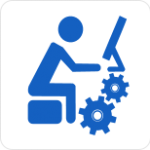 You should be got another email which has mentioned license key (activation code) of hitman pro. If yes, then please enter it to the license section of hitman pro to activate it.
Open HitmanPro
Click on the red or green icon in the bottom right corner
Click on Activate license
Enter your product key, including hyphens
Click Activate product key
Your license is now successfully activated
If you have not get the email then you have to contact direct hitmanpro support for that.
HitmanPro Contact Detail.
The email address for support: support@surfright.com
Sophos Technical Support
Toll-Free: 1-888-SOPHOS-9
(1-888-767-4679)
International: 1-781-494-5800