Time and date mysteriously change routinely on my computer Windows 10.
I have to keep going to date and time and fix my computer, mysteriously displaying wrong date and time rather frequently now, interrupting my computer use and security.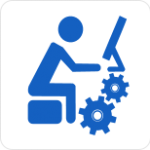 Hi, Thank you for contacting us,
This happens due to your CMOS battery has gone dead. Whenever you reboot your computer, the date and time will be reset to zero. To fix this issue you need to replace the battery physically.
The CMOS battery looks like:
Hi, Lynne here again about computer changing time/date. My computer was changing the date to July 4 and even August 15 2018, not "0". It did not change the time. I went into time/date settings and turned off "set date time automatically" off, chose "set manually"   and hope it stays on correct date. Do you still think it's the battery?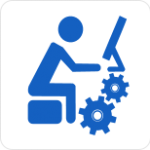 No, we don't suggest you to replace the battery. It seems like your CMOS battery is OK if the date & time doesn't reset to zero (12:00). If your computer keeps changing the time instead of reset to 12:00, it seems like a software issue. Yes, the option "set date time automatically"  could be the root cause of this problem.