How can i remove avast security vpn?
In my pc no one downloaded apps can't open including avast also. Icant remove avast free anti virus also pls help me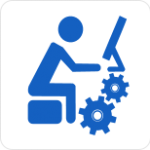 Boot your computer in safemode and run the AVAST removal tool to uninstall the Avast from your computer completely. After that, reboot your computer in normal mode and then scan your computer with HitmanPro, Malwarebytes, Zemana to ensure that your computer is free from viruses. Please let us know if this doesn't work for you or have any problem while applying these steps.
Here's the guide to uninstall the Avast Secure VPN component from your Avast.
Please keep me updated about the issue status.