i followed the instructions on how to remove the annoying my way but now I have no google or internet??
It seems to be an issue with your network settings. are you using Wifi or the networked cable? Have tried restarting your PC and running network diagnostic tool.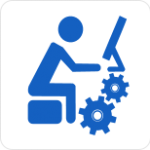 Could you please explain in more detail, what exactly you have done? So that, we'll help you.