floppy diskette seek failure
Hi…can you be so kind to provide me a solution for my problem. Everytime i start or restart my pc it always displays a "Floppy diskette seek failure" message. It doesn't have a drive attached for a floppy disk, and i already disabled it in the Set Up Utility.
Thanks in advance….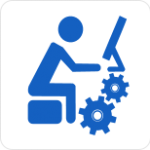 Try following article's steps and let us know.
https://answers.microsoft.com/en-us/windows/forum/windows_7-performance/how-to-fix-floppy-diskette-seek-failure-at-startup/476f0cd4-07fe-4d48-ba1f-a2f585edfb07