I recently upgraded from Windows 8.1 to Windows 10 redstone since then many
.exe are deleted automatically like the AutoCAD, I tried many solutions but still didn't fix the problem.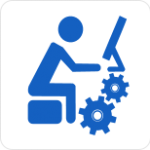 Usually, it doesn't delete anything while upgrade to Windows 10. Actually, it is prompted to keep the files & apps while upgrading process. Make sure you didn't deselect that option during the upgrade. Please see the option's screenshot below.
As yours some apps are deleted already, you have two options to recover them back.
Option 1: Rollback / Downgrade the Windows 10 upgrade and go back to the Windows 8.1. Maybe you'll get all the files. Click here to know how to downgrade Windows 10 back to Widnows 8.1, 8, 7.
Option 2: Use a file recovery software that can recover all the deleted files. We suggest you a free tool RECOVA. You may use other file recovery tools.