Drive not ready error repeat in windows xp
Myself Vijay,
i m system after login, every application when open time come as drive not ready error in windows xp. how i solve this problem? plse give sloution for this one.
Thank you,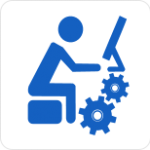 Thank you for contacting us,
Microsoft has made a tool to fix this particular issue. So please run the following tool and let us know doesn't work or not.