I paid for webroot which does not work
I can not update my computer because it says I have too many antivirus
I have tried callining and emailing webroot support no answer.
so now I wonder how to get rid of altogether
I thought was renewing something that came on my computer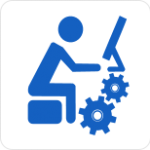 Simply go to control panel and uninstall all the antivirus from your computer including webroot too. Then reboot your computer every time when you install each antivirus carefully. Then re-install your webroot anticvirus. Please let us know again if face any problem.