after running adware removal feedback questionaire caused brower attack
after running TSA adware removal and PCMatic version update feedback questionnaire generated browser attack.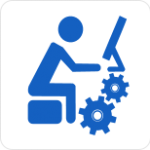 TSA Adware Removal Tool's feedback doesn't act like this. Maybe adware persist into your computer that acts like this. It is possible that the ART tool did not catch it. Anyway, we are giving you some more tools that will help you to remove leftover adware/malware from your computer. Please try Adwcleaner / Zemana anti-malware.
Please let us know again if it doesn't fix the issue.