Question
I got Koox System Optimizer  accidentally, I don't know, how  it is installed, however since installed, it's being start the computer scanning automatically, and then gives a error message that "Your computer has infected some of files, please reapir them immediately." Then i tried to remove them infections then it wants it to purchase it first to repair those infections. I have tried unitnalling it from control panel, but Koox System Optimizer won't uninstall. Please help me to uninstall it completely.
Solved Answer
Koox System Optimizer is an scareware program, that can installed into your computer while in the background of installing any other free softwares. It's keeps scanning your computer and then found the FAKE infections on your computer, then it want to purchase that before repair infected files. So do not believe on their FAKE popups, alerts and error warnings, These all are completely FAKE.
In order to uninstall Koox System Optimizer  from your computer, you need to follow my all instructions carefully, which have already mentioned below.
Steps
Step 1 : Reboot your computer with "Safe mode with Networking" to Uninstall Koox System Optimizer from computer
Turn off

your computer.

Turn back on

your computer, immediately tap

the

"F8"

key

(pressing & releasing repeatedly "F8" Key) on your keyboard until you'll get the advanced boot option

(As shown on below screenshot)

. If you're using Windows 8 then hold the "

Shift

" key while tapping the "

F8

" key.
---
---
S

elect

the option "

Safe mode with Networking

" using arrow keys on your keyboard, then hit

Enter

button.
Windows will start in the

safe mode with networking

and then you'll prompted that login into your account, so please login into your same account, which you've login usually. Then you'll get your desktop with Safe mode.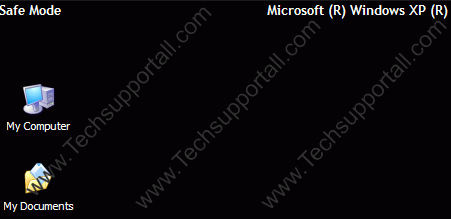 Step 2 : Remove Registry infection, which have been infected by Koox System Optimizer.
First of all we need to repair registry keys value, so that we can run any program/tool so that we can able to begin a scan with one of anti-malware software and can be able to remove Koox System Optimizer completely.
2.1 : Download "Registry-Fix.reg" from below link.
OR
2.2 : Double-click on that downloaded Registry-Fix.reg file to run it. (As shown on below screenshot)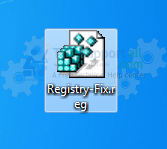 Download : Registry-Fix.reg
2.3 : It'd prompt you below message, then click on Yes. (As shown on below screenshot)

2.4 : It'd give you another message, click on OK. (As shown on below screenshot)

Step 3 : Uninstall Koox System Optimizer from

Control Panel



Click on

Start

button and then click on Control Panel

.

Now click on

Programs

–> Program and Features

–>

Uninstall a program

(Wind7, 8, Vista).
For XP users

click on

Add/Remove Programs

.
You will get a window which have listed all the installed programs.

Uninstall

 Koox System Optimizer from there.
Step 4 : Remove Koox System Optimizer with Malwarebytes.
4.1 Download Malwarebytes.exe and then run a quick scan. If Koox System Optimizer will notify you that malwarebytes is a virus. Then please ignore it, because their all alerts are completely fake, do not belive on it. Just ignore that until it removed. After Removed, install a legitimate Antivirus.
3.1 : Download Malwarebytes Anti-Malware Free, then double-click on it to install it.
http://www.techsupportall.com/malbyte
OR
If above link haven't worked, then click on below link to download malwarebytes-chameleon version. (Note: It'd download a zip file, zip file contained have lots of files, you can double-click on any one, It'd start malwarebytes-chameleon version)
http://downloads.malwarebytes.org/file/chameleon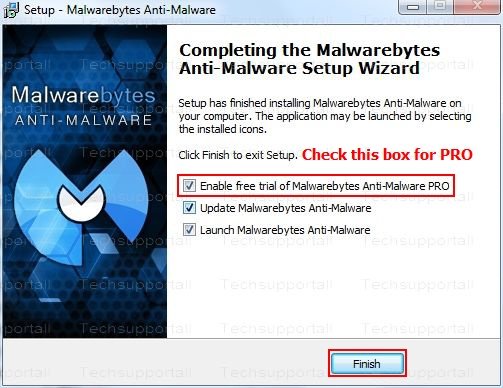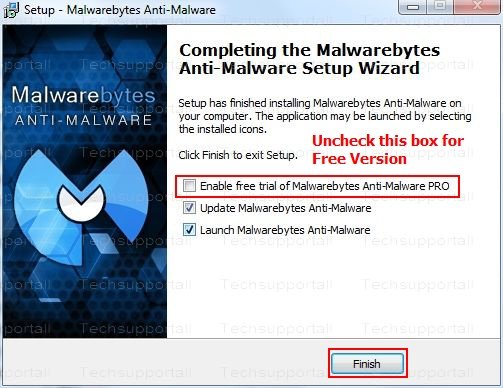 4.2 : Update online Virus Definition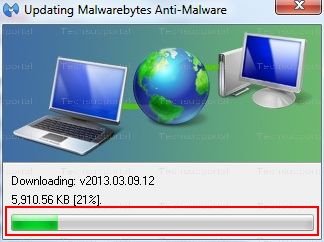 4.3 : Select the option "Perform quick scan", then click on Scan.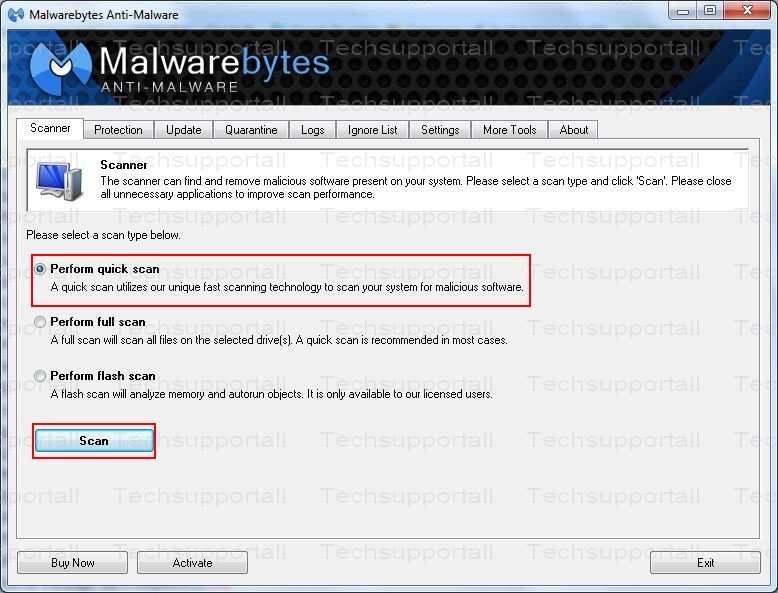 4.4 : When the scan Finished, click on "Show results"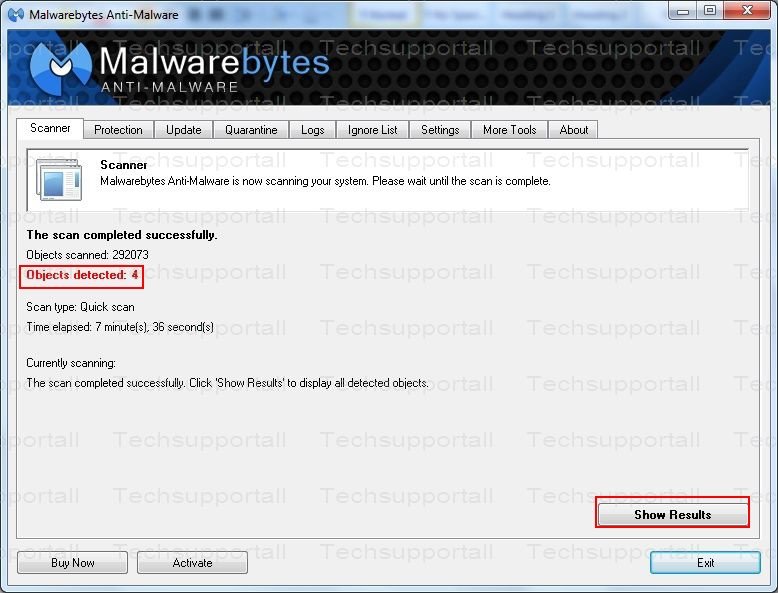 4.5 : After clicking on Show result, it'll give you a another window, where you'll get a page named as "found threats". Click on "Remove Selected" button to remove all the viruses which are selected.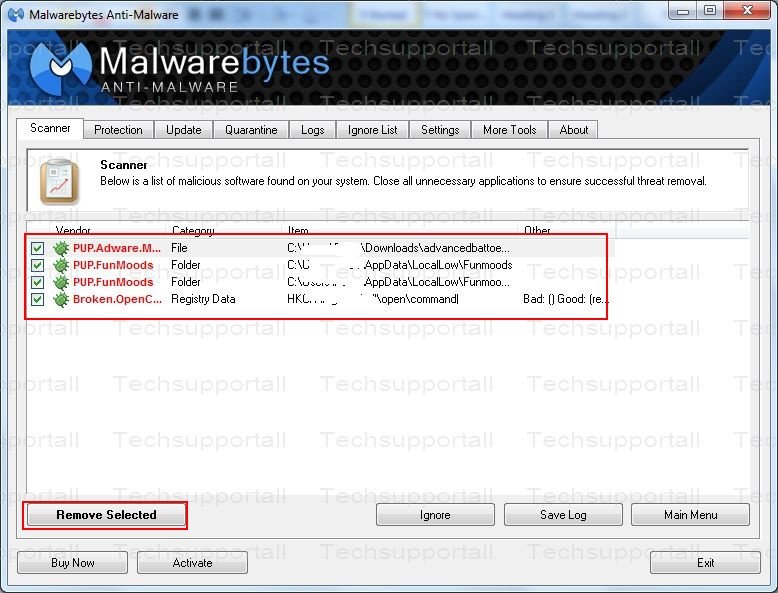 Step 5 : Remove Koox System Optimizer with Hitman-Pro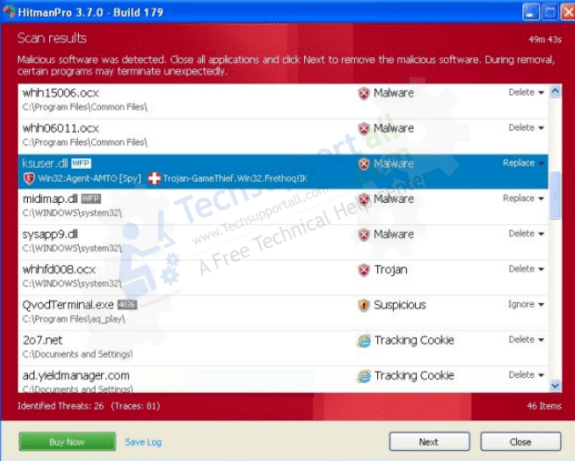 Install Antivirus Protection on your computer immediately
Search String
How to delete Koox System Optimizer popup

How to get rid of Koox System Optimizer virus

Remove Koox System Optimizer popups

Can't uninstall Koox System Optimizer homepage

Uninstall Koox System Optimizer virus

How to remove Koox System Optimizer from control panel

Keeps showing Koox System Optimizer warning

Keeps popping up Koox System Optimizer Alerts

Popup Koox System Optimizer all of sudden

Eliminate Koox System Optimizer from my computer

Terminate Koox System Optimizer from my computer

How to clean Koox System Optimizer completely

How to clear Koox System Optimizer from my computer

Can't remove Koox System Optimizer fake warning

Can't delete Koox System Optimizer hijack

Couldn't remove Koox System Optimizer

virus

Won't remove Koox System Optimizer

Remove Koox System Optimizer virus manually

How do I stop Koox System Optimizer warning

What is Koox System Optimizer

Koox System Optimizer always popping up

Is that safe Koox System Optimizer