Windows update fails often – 6G of files! What to do?
Hello!  Over a year ago Windows update had one that with a Bitdefender fix that is only on the Ultimate Version of Windows, not my Pro version.  I let it try to install dozens of times then "hid" it.
Since then most Windows Updates will not install automatically.  If I run WU and install them one at a time (25 min each) I could get some of them to install.
Now I've got 6G of uninstalled updates showing in the disk cleanmgr System area.  I'm expecting that perhaps some of them may install if I show them.  But should I?  Could they be rolled up into one of the recent updates I "manually, one at a time" installed?  How could I know which, if any, I would want to spend any amount of time to recover?  Thanks!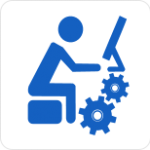 Which windows version is this? Could you please provide the screenshot of cleanmgr where it is showing the list of 6GB uninstalled updates.
To view which updates are installed, follow the following steps.
Go to "control panel" and then go to "programs & features"
Here in the left side pagne you'll get an option "View installed updates", click on that. It will show you all the installed updates.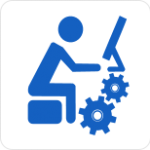 You can send this screenshot directly to our email: info@techspportall.com.
Yes, please clean that history from cleanmanager.
I'll tell you the complete process what exactly happens when windows found an updates.
1. First windows update feature connect to the MS website and searching for latest updates.
2. If windows update found any new update then it will download that update to this location: "C:WindowsSoftwareDistributionDownload"
3. When the download completed, windows will start the installation process of that update and it will done automatically. Maybe need some system reboots.
Some time some updates haven't downloaded properly so it is obvious that it will not install properly too. It will show you an error message maybe. In this case you should remove all the contect (files & folders) in following location: "C:WindowsSoftwareDistributionDownload." So that windows will download the updates again.
Although, we don't recommend anyone to do update your windows becuase windows update creates problem if it doesn't compelete properly. So if your computer works perfectly, don't update your windows.