Windows explorer has stopped working
I can't open files or folders or control panel. Whenever i open one of those, there will be windows explorer has stopped working error. The damaged files is usually shell32.dll. i have done alot of search and most of them wont help. I've tried running sfc /scannow but it always stops at 23% and windows defender cant bla bla bla so it stopped. I've tried checking disk but it still wont work after. Sometimes like really rare times im able to open files or folder but it wont work anymore after restarting/turning down the pc..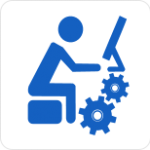 Hi,
My name is Danny, and I'll help you fix this issue.
It seems like the problem in "content menu". We recommend you to try method 2 from the following article and then let us know the result: https://www.techsupportall.com/windows-explorer-has-stopped-working/