Was i scamed when i called who i thought was microsoft
They charged me 150 and downloaded your fee adware removal tool. I now keep getting calls from them and the number on my caller ID is 720-**5-29*7 from Keensburg, CO. Was I scammed?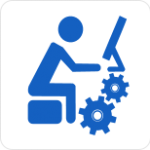 Hi, Thank you for contacting us and informed us about that.
Yes, it seems like a Tech Support company has scammed you if they contacted you over the phone, and they were telling you they are "from Microsoft" (because Microsoft doesn't call their users).
Most of the Tech Support scammer companies start approaching through phone calls and telling "they are from Microsoft", so please avoid them.
We suggest you to file a chrage back on them. And inform the appropriate govt department about the scam so that they can take action on them.
Yes, our tool is completely free of charge tool, and we don't authorize anyone to sell our tool. If anyone is selling our tool with their package, it means they are doing fraud. Please provide the company's detail who gives you ART tool with their package so that we can also take appropriate action on them.
Again thanks for informing us.
Thanks