Tried to factory reset my laptop following a BSOD restart loop, BSOD during reset
Hi,
My laptop got into a BSOD restart loop yesterday and as I was looking for a possible fix it ended on its own.
Today the same problem happened except after and hour+ of waiting I decided to reset my laptop (keeping files) but another BSOD came up. So I tried factory resetting it and another BSOD interrupted it. I am now stuck with no windows on my laptop. If I press F11 on startup and go to advanced troubleshoot options, I am no longer able to restore or reset my PC.
Is there any way for me to solve this problem and reinstall Windows 10 ? Or do I have to send my PC to HP for support (I bought this PC about 3 months ago).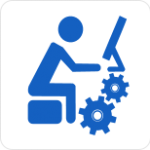 Hi, Thank you for contacting us. I am Danny, and I'll help you fix this issue.
Could you please provide the BSOD error code so that we can diagnose this issue for you.
We suggest you to please follow the followings steps and then reply back to us if it doesn't work.
Appy power drain to your PC.
Reinstall all the RAMs. Unplug all the RAM's from your computer and then put them back properly. Don't forget the clean the connection strip of the RAM.
Restore Windows 10 to the earlier date restore point.
Do startup repair of Windows 10 using Windows 10 disk / USB.