Support for HitmanPro.alert
I bought the program hitmanpro.aleart down loaded it, after two weeks I went to enter the activation key, all i get is an generic error massage "system network error." then does not activate the registration key. I went to the help on the web site and followed the instructions to remove the program re boot and re install using the provided links reboot again and the registration key. same issue same massage. Tried contacting support by Phone got run around and denial of support stating that the only support is through an email address, I sent email last Friday again on Monday and again tonight ON ANSWER. only silence. Does anyone have any suggestions on how to contact these people?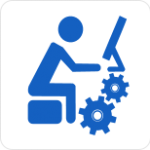 I haven't found the solution to fix this "system network error" issue yet. We'll notify you if we get a solution. Sophos has acquired Hitman-Pro some years ago, so you may also contact Sophos as well. Here's its contact detail: https://secure2.sophos.com/en-us/support/open-a-support-case.aspx
You are viewing 1 out of 1 answers, click here to view all answers.