stop further payments to avg? how when they have sent me a bill?
avg have sent an 'e' mail to me for further payment in may2019,I want to cancel this as I have made other arrangements I have told the bank to stop this payment GBR
You can do this easily. Visit how to cancel subscription of avg AVG have described here how you can cancel your subscription before its renewal. And if subscription has been renewed automatically you still have the option to get the refund, if you contact them within 30 days.
You can request a refund from here https://support.avg.com/RefundForm?l=en
That happened to me. In my case, they offered me trials and asked for my bank account number ( which would show $0) Like a fool I gave it to them. At my age, you'd think that I'd know better.
Need I say that at the end of the free trial, money was taken out of my account for a subscription that I was not told that I had taken out ?
I have now removed AVG and installed Avast, which seems to be better, anyway.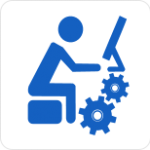 If the payment was charged by AVG in the account of auto-renewal, then you can easily get it back. You just need to talk to them about that. Click here to know how to get refund of AVG auto-renewal charge.