My laptop seems to be struggling opening each page ,frquently timing out. Is this an internet thing or a processing problem.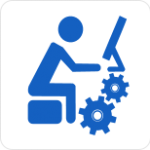 If you are getting 'time out' error message, then it is straightly sign that the problem in your Internet. Try to reboot your computer, router, and Internet device to fix this issue automatically. If this trick doesn't work for you then  contact your Internet service provider to fix it.
You are viewing 1 out of 1 answers, click here to view all answers.