Problems reaching https:// sites
looked on you website and it told me to reset some of the .dll files when I tried it said windows could not find the .dll files i was trying to reset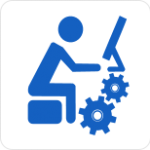 Maybe some .dll files could find in your computer, it may be vary OS to OS. So you just need to skip it and go further steps.
We recomend you following article to fix this:
https://www.techsupportall.com/solved-cannot-access-secure-sites-https-websites-not-opening-view/
You are viewing 1 out of 1 answers, click here to view all answers.