Old search words keep appearing when I use quiry boxes for various sites
I use Google Chrome, (within Windows 7), but also Duck Duck Go.  I routinely clean out search history.  For some reason, I keep seeing about six previous search words when I query a website for something.  For example, I might search for a paint color on the Sherwin Williams site and when I put the mouse in the query box the words "joint pain," along with five other old searches pop up for me to select.  I have turned off "prediction" in my settings and have cleaned and cleaned old search histories, but I can't shake off these six search words.  I am going to scream if you don't help me.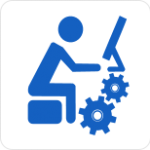 Make sure the following fields should be checked while cleaning history. One more thing, it is a possibility that six search terms that are coming were old than you cleaning history by time frame. Do clean by "All Time."
Cookies and other site data.
Autofilled from data
Browsing History
You are viewing 1 out of 1 answers, click here to view all answers.