My computer taskbar is hiden
My computer ran into a virus rectently i have no idea how? i want to reset the pc so their wouldnt be any virus no more but i cant even pull out the task bar.I need help please.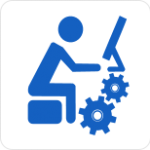 Thank you for contacting us,
No need to reset the whole computer. You should try our virus removal instructions first.
Steps:
You can uninstall all the tools after use. All the tools free for even 30 days, so don't need to purchse them. Please run all them and report us back.