I have recently upgraded to Windows 10. Now how can I revert back to Windows 7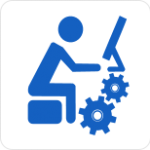 If you simply want to downgrade your windows 10 to windows 7, so follow the following instructions.
Click on "Start Menu"
and then click on "search and open Settings".
In the Settings window, choose the option "Update & security" –>> click on "Recovery" –> Click on "Go back to Windows 7", now click on — "Get started" button, it will revert back your windows 10 OS to an older version operating system.