hp 1136 printer installation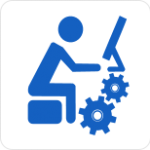 Yes, it is supported windows 7 OS and fully completable with it, even it is support windows 10 as well. You can download its drivers from below link and install it on your windows 7 machine. Please let us again if need more infomation.
Here is the link download hp1136 driver: https://support.hp.com/us-en/drivers/selfservice/hp-laserjet-pro-m1136-multifunction-printer-series/5094778/model/4075451
You are viewing 1 out of 1 answers, click here to view all answers.