How to remove sonicwall netextender from Windows 10
I've tried every way to remove Sonic wall (NETextender) from indows 10 but with no succes. I even toiled with searching for .EXE files in REGEDIT…nothing.
Help please someone.
Thanks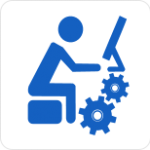 Please following the following article's steps to uninstall the Sonic wall Net extender from your computer completely.
Click here: https://www.sonicwall.com/en-us/support/knowledge-base/171210134226180
You can Use Revo Uninstaller or Geeks Uninstaller.
If it doesn't work then let us know again. If it worked so please select the answer.
You are viewing 1 out of 1 answers, click here to view all answers.