I accidentally downloaded DocToPDF to my laptop and now I don't know how to remove it from my toolbar or web page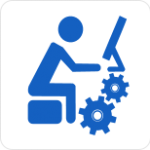 Hi,
Thank you for contacting us,
We'll made a tool "Adware Removal Tool by TSA" which is able to detect and remove DocToPDF toolbar from your computer. So please download our tool and run its scan and let us know the result.
Download: Adware Removal Tool by TSA
Thanks
You are viewing 1 out of 1 answers, click here to view all answers.