did not remove go.bonefreeze from firefox
http://go.bonefreeze.com/?381E4491CDBE93576679487AF79D21BF=H1xAXFBMXlxaVlQEEUleSAoRAjMIEFJfX1hHX1ZHWV9SVUFcVkJdSA4MGwhcNikrKScwKidEX15fUURZUCNcVllRKz8xQixZWiVLKlA3VypT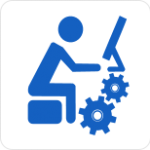 We just have added it to our adware database. So we request you to please re-run our ART tool once again. This time, it should remove the bonefreeze.com from your computer.
Please keep me updated with the status.
You are viewing 1 out of 1 answers, click here to view all answers.