In Windows Defender under device performance and health, a yellow warning triangle appears and says device driver, 1 recommendation. I have no idea how to install a device driver! My Windows Defender is always on, it was "core isolation" under device security that was "off". Question: How to install device driver?
I tried to send a screen shot of the Windows Defender section on Device performance relating to my CPU. It doesn't seem to want to submit with my entry so I'm explaining that on that screen it's showing Device driver recommended, with a yellow triangle. It shows storage capacity, no problems and apps and software, no problems. This is withing the Windows Defender menu under Device performance and health.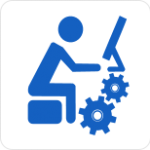 Please check the screenshot below, is it seems like this?
If it looks like this, does it give any more detail when you click on device driver? or have any button to next or update this?
You are viewing 1 out of 6 answers, click here to view all answers.