Chrome automatic redirect to other sited like kaasdad.com , bludwan.com , putrr.com
Whenever I click on a link in my chrome browser, another websites open automatically in a new tab  like putrr.com, kaasdad.com, bludwan.com which further redirect me to other harmful sites. I have scanned my Windows 10 pc using windows defender firewall but it seems helpless. What should I do to remove such malwares? Will installing Avast free antivirus be usefull ?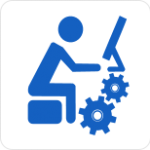 It seems like a redirect adware infection have into your chrome browser. To remove it, please run a scan of the following tools one by one. If it doesn't work for you, then you will have to disable/remove all the unwanted/unknown extensions from your chrome browser. If this doesn't work, then eventually, you'll have to reset your chrome browser. If nothing worked for you, then reply back again with the scan logs of TSA Adware Removal Tool, we'll reply back you with the solution.
No, Maybe the Avast Antivirus doesn't help you to remove the browser's adware. Instead of Antivirus we will suggest you to use Avast Browser Cleaner tool.
Adware Removal Tools:
Run a scan of the following selected tools one by one. After use, you may uninstall all them.