Hi! I am new to this. So once I installed this software. I will click the scan whenever I want to clean my pc with unnecessary things?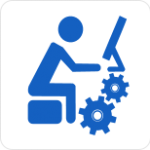 The Adware Removal Tool is a portable utility, but it updates regularly once you open it, so there is no need to update. To run the proper scan, you need to start the app and then click on "scan" and then after scan, click on "clean". That's it.
You are viewing 1 out of 1 answers, click here to view all answers.