Question
My question is how do I remove search.queryrouter.com from my laptop?
How to Remove Search.queryrouter.com from Internet Explorer, Google Chome, Mozilla Firefox.
Solved Answer
If you have noticed that your browser has become suddenly changed the homepage and it is redirecting to various weird promotional pages, it is highly likely that your computer and browser are infected with an adware called, Search.queryrouter.com. Though it is not a virus, it behaves like one; it hides in the system, makes changes on the web-browser settings, and blocks the users from undoing these changes. It further installs modules, extensions and addons to the browser that open popups and advertisements that may redirect the user to harmful sites.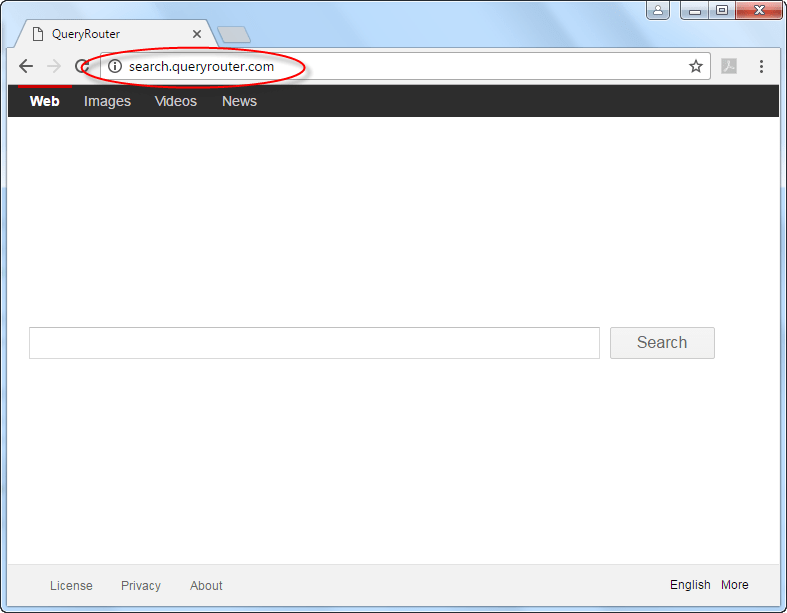 ---
---
It also collects personal information such as your web use habits that may be transferred to third parties which can be used to advertise to you and also in hacking your system.
Before we jump into how to remove search.queryrouter.com, it is important to know how it gets into your system, so that you can protect yourself in future. It comes bundled with other free programs you download from the internet. Typically, it is bundled in a third-party installer where several applications are installed in one setup, thus the user unknowingly installs all the programs contained in the bundle. To avoid this, you should always select the custom or manual installation option to ensure that, you are only installing the program you need and also check on the 'license agreement' and the 'Terms of use'.
How to remove search.queryrouter.com
Having established how harmful search.queryrouter can be to your system, it is imperative for you to remove it with immediate effect. There are two ways to remove it:
Automatically by use special software
Manually
Automatic removal
This is the most recommended option because it is not only easy, but it also saves times and also guarantees to eliminate and protect your system from adware in future. Moreover, in some instances, it is not possible to manually remove the harmful programs. Such automatic removal tools include, Adware Removal Tool by TSA, Hitmanpro, AdwCleaner, Malwarebytes, Avast Browser Cleanup, among others.
Manual Removal
The manual removal entails removal of Search.queryrouter.com from both the operating system and all your browsers manually. This involves uninstalling Search.queryrouter.com and other programs installed alongside it from you OS, cleaning of the registry and finally disabling and removing all related modules, extensions and addons in all the browsers. Though this method effective, it has several weaknesses, such as, it is time consuming, and one may miss some the add-ons and extensions in some browsers. Follow the following removel instructions to complete remove Search.queryrouter.com from your computer.
---