Avast 2017 Download & Coupon Codes
When Avast acquired rival free antivirus company AVG, there were fears that the two applications would be merged. Some doubted whether there would be 2017 version of Avast Antivirus. Well here it is: doubt no more!  We see that Avast 2017 has been released with much more than a new, cool look.
Several new features have been added. Some of these, such as the improved Firewall to the totally new SafeZone Browsing maker online lives significantly safer. Others, such as Game Mode, make our cyber lives more enjoyable and hassle free.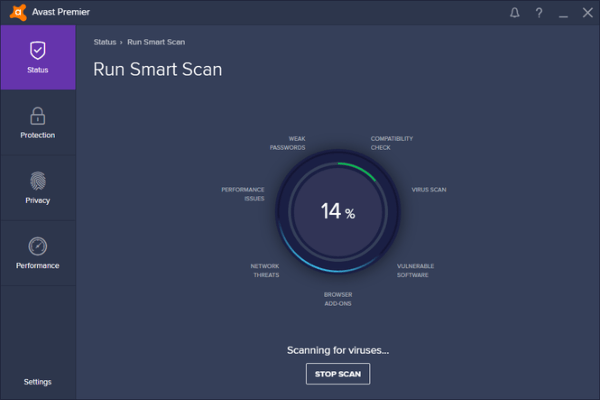 Avast 2017 Download
Avast comes with Free and paid options. Paid version have the option as Antivirus Pro, Internet Security and Avast Premier.
Click here to Compare and download the right Avast for you.
After Download installing the right product is simple and easy. Just follow the onscreen simple installation instructions. If you need to upgrade your Avast to the higher or newer version then you need to Uninstall the old product and install the new one. Use the Activation key to activate the product and you will be protected in few minutes.
If you have some issue doing installation or up-gradation then simply use the Avast Official Uninstaller tool to remove the product installation completely from your device. And still you have issues then Contact the Tech Support department to solve your query .
Features & What is New in Avast 2017
There is a FREE version of Avast 2017 as well as a PREMIUM version, which starts at $79.99 for a 1 year subscription. The Avast Free version comes with an excellent antivirus engine, which offers good basic virus protection. This antivirus engine was put to the test by some of the most reputable labs. Results were all favorable, with Avast placing at, or near the top in most categories when compared to its competitors.
While the Avast Antivirus engine and one or two of the additional features is free, most of the added features, require to buy the premium version.
That having been said, what we really want to know is what's new and different in Avast 2017? Well, in two words, a heck of a lot!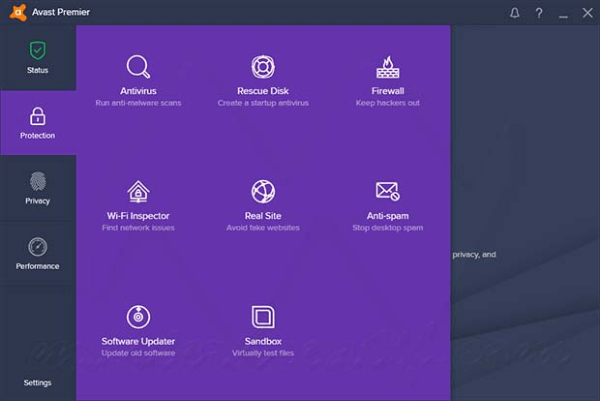 New Look
Avast 2017 has a whole new look. The previous version had a menu with a white background with yellow corners and icons across the top; Avast 2017 has a menu with a dark grey background, with icons down the left margin.
Free Goodies
The free version of Avast 2017 offers much more than most free antivirus software. In addition to excellent antivirus protection, Avast 2017 offers a Network Scanner, which helps protect your network, a password manager and a secure browser, which protects online banking and shopping. You should note, however, that in the free version some of these features are not fully functional.
Automatic Updater
Avast 2017 comes with an Automatic Updater that automatically updates other applications installed on your computer. Why? Because the older an application version, the more time hackers have had to crack it. Keeping applications up-to-date is an important part of your defence against security breaches.
Data Shredder
In case you still think deleting a file to trash gets rid of it, think again! Confidential and sensitive files need to be deleted and overwritten if you don't want them to be seen by prying eyes. Data Shredder will do just that, making sensitive data inaccessible once deleted. This will protect your private data, once shredded, from even forensic hackers.
Protect your Network
Avast 2017 comes with its own firewall. Avast's firewall has a slew of tools designed to help you defend your network from intruders. This is most important in today's environment.
SafeZone Browser
This feature is designed to secure your online banking, financial transactions and shopping. This is extremely helpful nowadays with the tremendous growth of online business of all kinds. This is exasperated by the trend towards paperless banking.
Behaviour Shield
Malware alters the way an application behaves. This is usually done in ways imperceptible to us. Avast 2017 will, however, using Behavior Shield, spot the imperceptible changes in an application and evict the malware before any damage is done. This is very helpful in a world where malware is becoming more prevalent and even more destructive than viruses.
Passive Mode
Passive Mode allows a user to "turn off" Avast 2017 in cases where another antivirus program is installed and active. Avast Antivirus and all of its features remain available at any time upon requests a great feature as it prevents possible conflicts which often arise when more than one antivirus application is active on a single computer. These conflicts, if allowed, lead to very severe degradation in the computer's performance.
Game Mode
Ever been engrossed in your video game only to lose your life because a Windows or other modifications pops up? Feel like punching your monitor or worse? Well, relax! Help i.e. With Avast 2017's new Game Mode, all such notifications will be turned off, allowing you to place all of your concentration and your computer's processing power at your game's disposal.
Browser Cleanup
As the name suggests, this is a feature that allows you to delete browser history in a bid to delete cookies and other sort of content associated with websites visited.
Optimize My PC
There are some programs that have capacity to slow down performance of your computer. Avast can optimize your PC by scanning all installed programs and computer registry to identify areas such programs. It will automatically tweak your system registry to free up more data store space in the hard disk.
Sandbox:
This is an additional feature which is designed to create an isolated safe virtual environment that you can use to open files downloaded from internet if you suspect they contain virus.
Avast Coupon Codes
Save money on your purchase of Avast security product using the coupon codes and promos launched by company time to time. Visit to check out the latest Avast Offers.