I am starting to tell you that how to reset your internet explorer to set as default.
How to Reset Internet Explorer to set as default
You can use this
Microsoft Fixit
to reset the internet explorer
1. Open  Internet explorer and then go the tool (Like gear icon in IE9/IE10)>>Internet explorer option, or you can also open internet option page from CONTROL PANEL. ( See the Screentshot below)

2. You will get a internet option window, now you have to go Advanced tab. then click on Restore Advance Setting button, and then click on RESET button ( As see below screenshot)
3. Now you will get a new popup for confirmation to get it done reset process (As see below screenshot), Click on Delete personal setting then click on RESET button
4. Now you will see a popup to complete all the setting makes as default (As see below screenshot), after completion you have to click on close button.
5. After clicked on Close button all the popup's will disappear, that means all the reset approach has been completed, now you will see a another popup for restart your browser to take effect (As see the screenshot), so please close your internet explorer and open it again, it will be working so fast.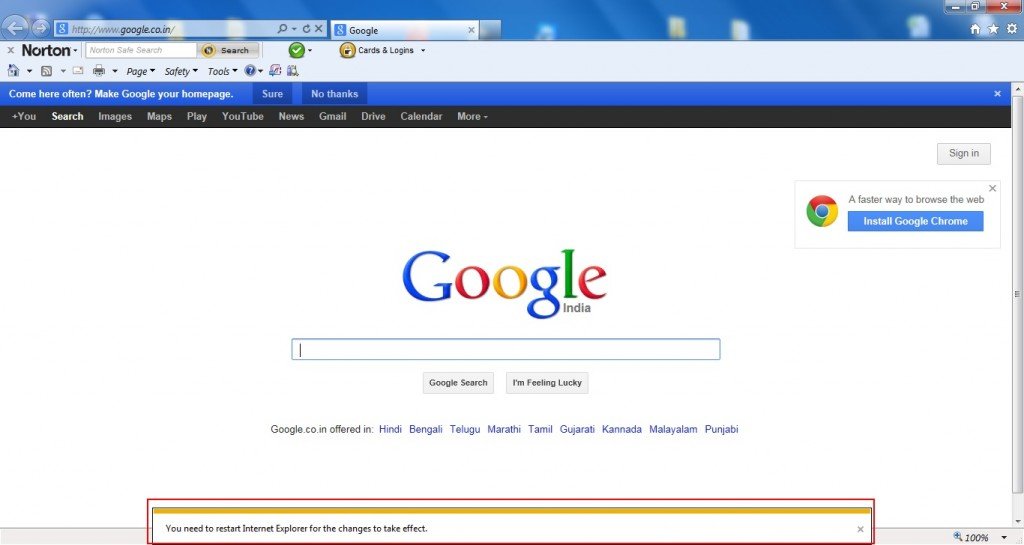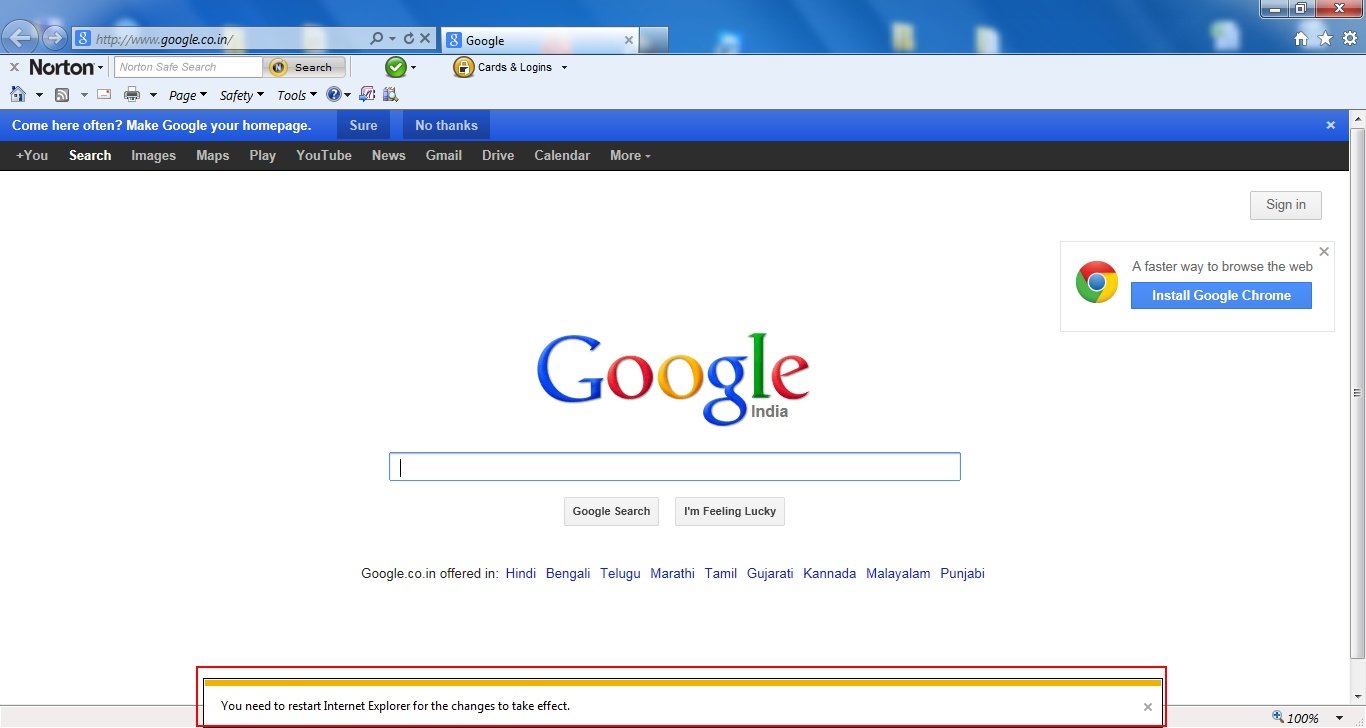 Reset process has been completed, That's ALL !!!